animal


welfare &
investigation
Serving People.
Saving Pets.
about
our animal welfare & investigation team
Animal welfare and investigations are a top priority. We investigate violations and complaints and enforce state law and local ordinance. Our animal welfare and investigations team provides assistance in the community, investigating animal welfare, cruelty, and neglect as well as public safety concerns. Additionally, our officers represent Winnebago County Animal Services in the community, providing education and information about responsible pet ownership and pet-related laws and ordinances.
reporting
a concern
We take public and animal safety seriously, investigating concerns including animal bites, animal welfare and safety checks, rabies control, emergency response for sick and injured strays, and general assistance seven days a week.
Here are the ways you can contact us to report a concern:
For non-urgent reports, complete this online form.
For urgent reports, including animal bites or injured animals, CALL 815-319-4100
Our officers are available seven days a week from 7:00 a.m. to midnight. During shelter/lobby hours, one of our team members will take your call and direct information to the on-duty officer. Outside of our shelter/lobby hours, leave a message with your name, phone number, and a brief description for why you're calling. An on-duty officer* will return your call as promptly as possible.
*NOTE: The officer will be returning your call from a restricted phone number.
In emergency situations where human life or safety is at risk, please CALL 9-1-1.
for more information on

welfare & investigation:
Customer Service Team
Shelter/Lobby Hours:
Monday: 11:00 AM - 5:00 PM
Tuesday-Friday: 11:00 AM - 5:00 PM
Saturday: 11:00 AM – 4:00 PM
Sunday: CLOSED
*Please note, all adoptions end 30 minutes prior to closing.
Patrol Hours:
Daily: 7:00 AM. – 12:00 AM (midnight)
Phone: (815) 319-4100
Fax: (815) 319-4101
Main Shelter
4517 North Main Street
Rockford, IL 61103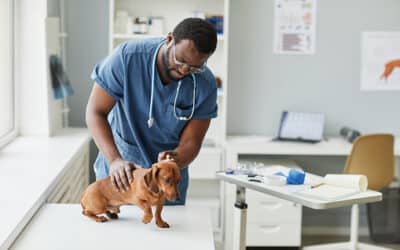 Are you in need of veterinary services for your pet? Veterinary services are essential for maintaining your pet's health, preventing illness, and treating any problems that may arise. It is...
read more