Serving People.
Saving Pets.
fostering
a pet
From baby bottle kittens to sick or injured animals that need a little TLC, we rely on our volunteer foster homes to keep animals safe and healthy before they can go to forever homes.
becoming

a foster family

Our foster homes allow Winnebago County Animal Services to save the lives of hundreds more pets than would be possible through our shelter alone. Fostering is a rewarding experience that helps pets that require a little extra care before they are ready for adoption.
Animals that need foster care include:
Heartworm-positive animals
Animals with injuries or medical concerns
interested in joining

our foster team?
To become a foster home, you must:
Be at least 18 years of age
Ensure all cats and dogs in your care are current with a County rabies tag and license
Submit a volunteer application
Complete our foster orientation
Shelter/Lobby Hours:
Monday: 11:00 AM - 5:00 PM
Tuesday-Friday: 11:00 AM - 5:00 PM
Saturday: 11:00 AM – 4:00 PM
Sunday: CLOSED
*Please note, all adoptions end 30 minutes prior to closing.
Patrol Hours:
Daily: 7:00 AM. – 12:00 AM (midnight)
Phone: (815) 319-4100
Fax: (815) 319-4101
Main Shelter
4517 North Main Street
Rockford, IL 61103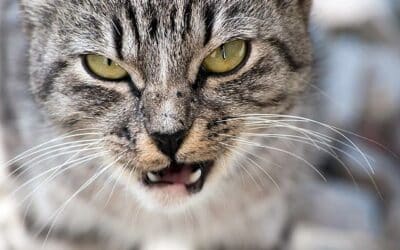 Is your cat behaving aggressively? Take a look at the various types of aggressive and the provide tips on how to address aggression.
read more
Ready to get started?
Complete and submit your foster application online!