view other
adoptable
animals
SERVING

PEOPLE.

SAVING

PETS.
winnebago county animal services is a department of Winnebago County government covering more than 500 square miles and serving the more than 280,000 residents who call Winnebago County home. We provide a number of services including pet licensing and registration, veterinary care to animals in need, animal welfare and cruelty investigations, pet adoptions, and more.  
The Animal Services department cares for an average of 4,000 animals each year, serves all municipalities, and is the only government run animal services/animal sheltering organization in the county.  We work to find homes for pets not reclaimed by their owners. If you are considering adoption we encourage you to view our adoptable pet listings, which are automatically updated every few minutes throughout the day.  If you don't find the pet you're looking for at Animal Services, also consider visiting other nonprofit shelters and rescues in the community. 
Shelter/Lobby Hours:
Monday: 11:00 AM - 7:00 PM
Tuesday-Friday: 11:00 AM - 5:00 PM
Saturday: 11:00 AM – 4:00 PM
Sunday: CLOSED
*Please note, all adoptions end 30 minutes prior to closing.
Patrol Hours:
Daily: 7:00 AM. – 12:00 AM (midnight)
Phone: (815) 319-4100
Fax: (815) 319-4101
Main Shelter
4517 North Main Street
Rockford, IL 61103
In addition to pet adoption, WCAS offers services to help keep the pets and people of Winnebago County safe and healthy.
Pet Registration
Pet registration is required by law and a great way to help your pet get back home if they become lost. Plus, these fees fund our services.
Animal Welfare & Investigations
Our team investigates animal welfare and safety concerns. We also offer outreach and education about responsible pet ownership.
Vaccinations & Rabies Control
Regular vaccination is required for all cats and dogs and helps keep our pets and community healthy. Our team investigates bite incidents to prevent the spread of the rabies virus.
Spay/Neuter & TNR
Spaying/neutering pets helps prevent pet overpopulation in our community. Learn more about spay/neutering and our trap-neuter-return (TNR) program to control barn and feral cat populations.
featured
animals
for
adoption
considering adopting?
add a furry member to your family
Winnebago County Animal Services works to find happy and healthy homes for adoptable dogs, cats, and other animals. We make finding and bringing home your new family member easy and affordable.
interested in becoming
a foster?
Fostering is a wonderful and rewarding way to help animals who require a little extra attention and care before they are able to be adopted into a permanent home.
we're social animals
join our pack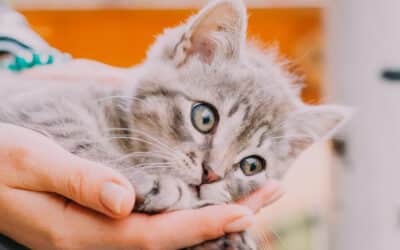 WCAS has partnered with six PetSmart locations to help cats and kittens find their new homes.
read more
Winnebago County, home of more than 60,000 licensed dogs and cats, and PetHub.com, the world's fastest way to get lost pets home, have teamed up to offer fourlegged family members a new 21st century...
read more