Serving People.
Saving Pets.
Need more information about picking the perfect pet? Want to learn more about becoming a foster? Not sure what to do if you find a stray? You've come to the right place! Check out the most popular resource titles, browse resources by category, or search for a particular topic.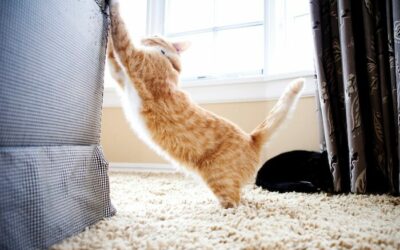 Scratching is a completely normal and healthy behavior for cats and it serves many purposes. Cats scratch to stretch their muscles, shed old cuticle, sharpen their claws, and leave scent marks. It is important to provide your cat with suitable 'scratchers' where they...
read more
didn't find what you need?

we're here to help!
Customer Service Team
Shelter/Lobby Hours:
Monday: 11:00 AM - 7:00 PM
Tuesday-Friday: 11:00 AM - 5:00 PM
Saturday: 11:00 AM – 4:00 PM
Sunday: CLOSED
*Please note, all adoptions end 30 minutes prior to closing.
Patrol Hours:
Daily: 7:00 AM. – 12:00 AM (midnight)
Phone: (815) 319-4100
Fax: (815) 319-4101
Main Shelter
4517 North Main Street
Rockford, IL 61103