vaccination
& rabies

control
Serving People.
Saving Pets.
vaccinations
Timely vaccinations help keep your pet – and our community – safe and healthy. Vaccinations prevent the spread of diseases between animals and from animals to people. Experts agree that vaccinations save lives and prevent disease.
Vaccinations are included in all Winnebago County Animal Services adoptions, and your veterinarian can make sure your pet stays up to date. One of the most important roles we have is ensuring that pets in our community have an up-to-date rabies vaccine. While rare in Illinois thanks to vaccinations efforts, rabies is still a deadly virus.
rabies
control
Rabies is a serious and deadly virus that can affect all mammals by infecting the central nervous system. The virus is spread through saliva, so bites that break the skin or mucous membranes in the eyes, nose or mouth can cause infection. Symptoms can present between 10 days and 7 years, and survival is rare. Wild animals like bats, skunks, raccoons, and foxes can be carriers of the virus.
Rabies vaccinations are required for all dogs and cats within Winnebago County. Due to the seriousness of this virus, our animal welfare & investigations officers should be contacted immediately if you have been bitten by an animal so the animal can be captured and quarantined.
If you have been bitten by an animal and are unsure whether it has an up-to-date rabies vaccination:
Clean the wound and seek medical attention from your doctor or the local health department
Contact Winnebago County Animal Services at 815-319-4100.
If bitten by a domestic animal, contact the owner (if possible) to determine vaccination status. Our team also can assist in determining vaccination status of domestic animals.
If bitten by a wild animal, locate the animal (if possible) and wait for one of our officers to assist in capturing the animal. If the animal is dead, do not discard the animal or damage it's head so that it can be tested for the rabies virus.
for more information on

 vaccinations & rabies:
Customer Service Team
Shelter/Lobby Hours:
Monday: 11:00 AM - 5:00 PM
Tuesday-Friday: 11:00 AM - 5:00 PM
Saturday: 11:00 AM – 4:00 PM
Sunday: CLOSED
*Please note, all adoptions end 30 minutes prior to closing.
Patrol Hours:
Daily: 7:00 AM. – 12:00 AM (midnight)
Phone: (815) 319-4100
Fax: (815) 319-4101
Main Shelter
4517 North Main Street
Rockford, IL 61103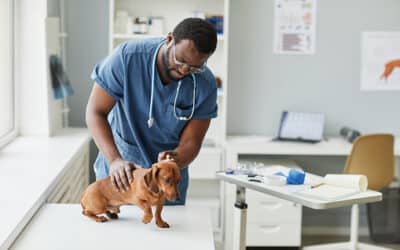 Are you in need of veterinary services for your pet? Veterinary services are essential for maintaining your pet's health, preventing illness, and treating any problems that may arise. It is...
read more