Serving People.
Saving Pets.
Winnebago County Animal Services helps keep the people and pets of Winnebago County safe and healthy. We provide a number of services including pet licensing and registration, veterinary care to animals in need, animal welfare and cruelty investigations, pet adoptions, and more.
Here is a snapshot of what our team does in an average year!
Serve 11 municipalities, 520 square miles
Match 2,000 pets to new homes
Reunite 600 lost pets with their families
Provide more than 7,000 days of foster care
Provide live-saving medical care and spay/neuter surgeries for 1,000 animals
Respond to 8,000 field calls out in the community
Want to know what services we provide?
Click here to view a listing of services we provide or contact us at (815) 319-4100.
Want to learn more?
Feel free to browse our report library or contact us at (815) 319-4100.
Freedom of Information Act (FOIA) Requests
FOIA requests may be filed in person during normal business hours, by mail or via email. A response to the FOIA request will be provided to the requestor within five (5) business days from the day the office receives the request. Requests received by mail will be considered received on the business day the mail is received by the office. If a request is sent by email during business hours on a business day, it will be considered being received on that day. If the email is sent after business hours or on a non-business day, it will be considered received on the next business day. Saturdays, Sundays, and legal holidays are not counted in the computation of the five-day response period.
contact

us:
Customer Service Team
Shelter/Lobby Hours:
Monday: 11:00 AM - 5:00 PM
Tuesday-Friday: 11:00 AM - 5:00 PM
Saturday: 11:00 AM – 4:00 PM
Sunday: CLOSED
*Please note, all adoptions end 30 minutes prior to closing.
Patrol Hours:
Daily: 7:00 AM. – 12:00 AM (midnight)
Phone: (815) 319-4100
Fax: (815) 319-4101
Main Shelter
4517 North Main Street
Rockford, IL 61103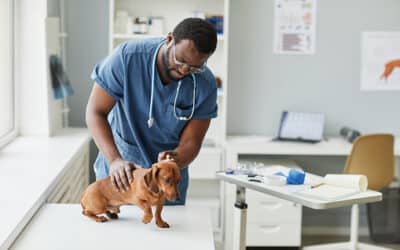 Are you in need of veterinary services for your pet? Veterinary services are essential for maintaining your pet's health, preventing illness, and treating any problems that may arise. It is...
read more