Serving People.
Saving Pets.
Winnebago County Animal Services helps keep the people and pets of Winnebago County safe and healthy. We provide a number of services including pet licensing and registration, veterinary care to animals in need, animal welfare and cruelty investigations, pet adoptions, and more.
We match more than
2,000
cats and dogs with new homes each year
We reunite nearly
800
lost animals with their owners
More than
2,750
hours were donated by dozens of dedicated volunteers who helped with animals, fundraising, and other activities   
Our spay/neuter services help prevent pet overpopulation in our region.
Our officers are available seven days a week to support the health and humane treatment of animals and keep the community safe.
We partner with other organizations throughout the community to support animal welfare programs.
We follow the advice and best practices of experts in animal shelter science and work with nationally recognized leaders in animal sheltering, shelter medicine, and animal control.
Winnebago County Animal Services is proud to have an amazing team of professionals working each day to serve people and save pets. 
organizations supporting

our work
contact

us:
Client Services Team
Shelter/Lobby Hours:
Monday: 11:00 AM - 5:00 PM
Tuesday-Friday: 11:00 AM - 5:00 PM
Saturday: 11:00 AM – 4:00 PM
Sunday: CLOSED
*Please note, all adoptions end 30 minutes prior to closing.
Patrol Hours:
Daily: 7:00 AM. – 12:00 AM (midnight)
Phone: (815) 319-4100
Fax: (815) 319-4101
Main Shelter
4517 North Main Street
Rockford, IL 61103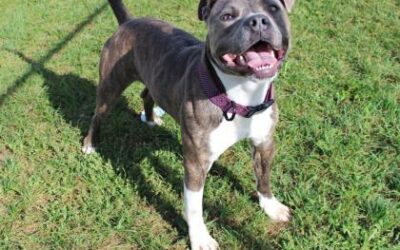 Winnebago County Animal Services (WCAS) will be returning to the past pet license tag style for 2022 pet registrations. This license tag style, which is a flat, stamped aluminum tag, was last used...
read more